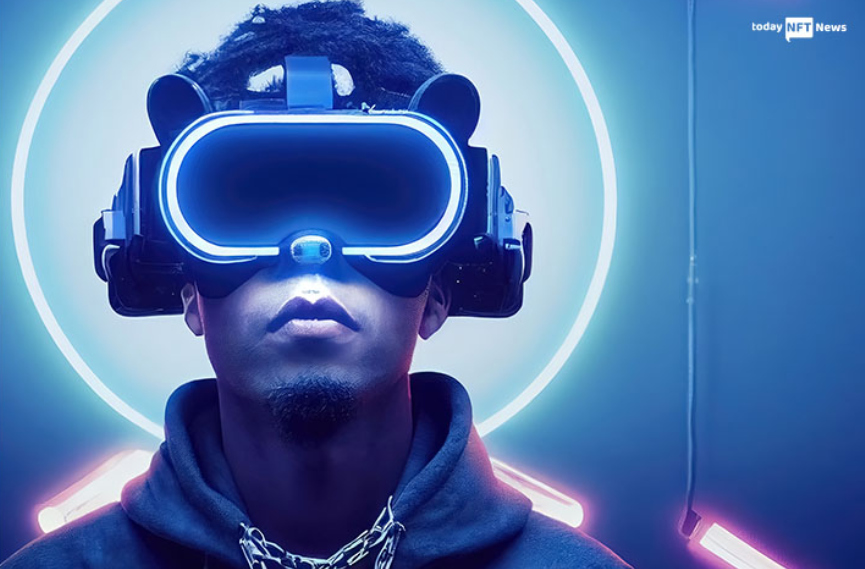 At the 2023 Consumer Electronics Show, Taiwanese tech company HTC unveiled their brand-new Vive XR Elite mixed reality headset, positioning it as a "gateway" to the metaverse.
According to Cher Wang, co-founder, and chairperson of HTC, the Vive XR Elite will serve as "the ultimate physical doorway to the multitude of experiences offered by Viverse, our version of the metaverse."
The headset includes two controllers that support HTC's wrist tracker and include hand tracking and capacitive sensing capabilities. The battery can be removed to change the gadget into a spectacles form factor when connected to an external power source and is said to provide two hours of full XR use. Another innovative component of the Vive XR Elite is its changeable lenses for spectacle users.
HTC is open to creating a metaverse, working with the layer-1 blockchain Lamina1, which was established by Neal Stephenson, the author of "Snow Crash," and Peter Vessenes, a co-founder of the Bitcoin Foundation.
Using Lamina1's tools, HTC said it would "enable more efficient cross-world cross-platform asset distribution and administration," allowing users to move digital assets like avatars, outfits, and artwork between metaverse platforms.
In June 2022, HTC released the HTC Desire 22 Pro smartphone, promoting it as a metaverse phone and highlighting its integrated NFT wallet and Viverse integrations. HTC has been open about its intentions for the metaverse.
It created the Exodus 1 and Exodus 1s smartphones in 2018, which had integrated crypto wallets and the capacity to run a full Bitcoin node.
At the time, Phil Chen, the company's "chief decentralized officer," predicted that "having a Bitcoin node or other blockchain nodes saved on your phone will be trivial in five years."
To hasten the creation of an open metaverse ecosystem for society, HTC is working with Lamina1. To facilitate more effective cross-world, cross-platform asset distribution, and management, HTC's VIVERSE platform will make use of Lamina1's layer one tool. Users will be able to seamlessly carry their digital belongings (avatars, clothes, artwork, etc.) with them as they move about the metaverse.
来源于:today NFT News